At this post, Introduce screen keyboard add-in "Phonetic Addin" for phonetic alphabet, IPA symbols typing easily. You can also analyze unicode by another panel.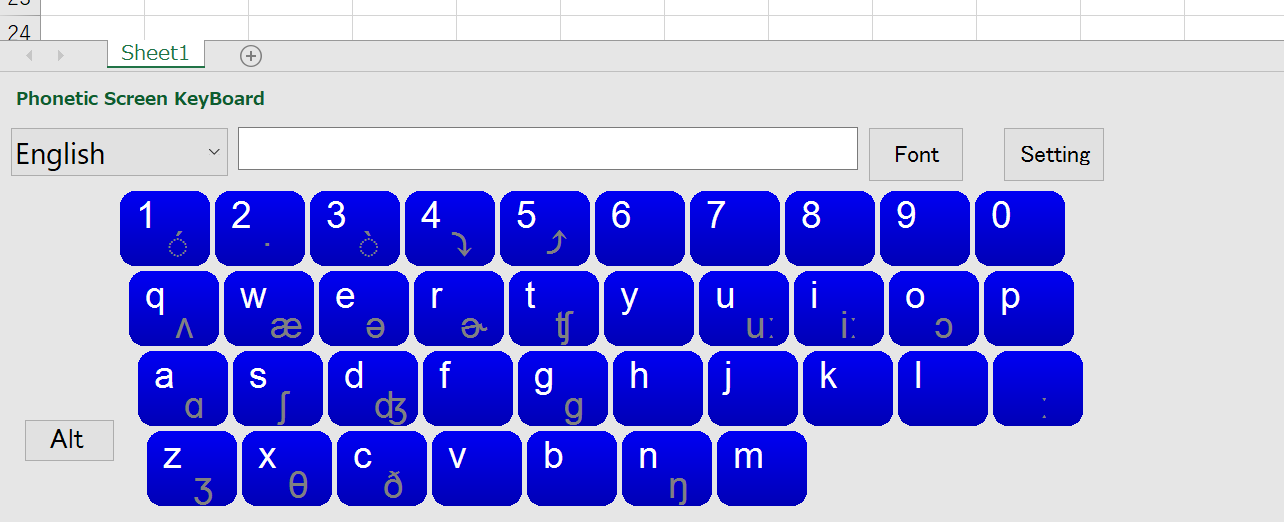 Purpose of using Phonetic Add-in
This add-in help you to type and input IPA – students,teachers, language learners,
Freeware
Current Version is 1.3.0.0
Easy to input IPA in Word, Excel, PowerPoint.
Easy to Analyze Unicode characters in Word, Excel, PowerPoint.
Type IPA by intuition, taking in relation between each language's character and phonetic code (English, Bopomofo, Italian, Russian, Spanish, Pinyin-Tone, Pinyin-IPA)
change keyboard to IPA(International Phonetic Alphabet) symbol's table
Good for learning pronunciation for languages.
Adopted soft
Word, Excel, Power Point 2016/2019
All installers are in .zip download from below.
Download(Latest version)
"Phonetic And Unicode Addin v 1.3.0.0 (Word,Excel,PowerPoint)" をダウンロード Phonetic_Addin_Installers_v_1_3_0_0.zip – 2347 回のダウンロード – 8 MB
Licence
Please translate bellow statement by machine. Now i can't translate them all.
インストール時にも表示されますが、以下に注意してご使用ください。
Free ware!
IPA keyboard is CC BY-SA from IPA Full Chart.
This add-in use CMU Phonetic dictionary. Thanks CMU!
使用者は本ソフトウェアを本ソフトウェアが意図した用途について自由に使用していただけますが、(office-fun.com)は著作権を放棄しておりません。
著作者(office-fun.com)は使用に関して発生した問題に対していかなる物理的・金銭的・法律的・精神的な損失、盗難、事故による損害、誤用等の保証は行いません。また使用者が使用するハードウェア・ソフトウェアの損害につきましても、著作者は一切責任を負いません。
改変や変更した本ソフトウェアを使用者以外の不特定多数に配布する事はできません。
不具合があった場合でも、修正されない事があります。
ありのままが仕様です。
Please use this software like MIT Lisence.
THE SOFTWARE IS PROVIDED "AS IS", WITHOUT WARRANTY OF ANY KIND, EXPRESS OR IMPLIED, INCLUDING BUT NOT LIMITED TO THE WARRANTIES OF MERCHANTABILITY, FITNESS FOR A PARTICULAR PURPOSE AND NONINFRINGEMENT. IN NO EVENT SHALL THE AUTHORS OR COPYRIGHT HOLDERS BE LIABLE FOR ANY CLAIM, DAMAGES OR OTHER LIABILITY, WHETHER IN AN ACTION OF CONTRACT, TORT OR OTHERWISE, ARISING FROM, OUT OF OR IN CONNECTION WITH THE SOFTWARE OR THE USE OR OTHER DEALINGS IN THE SOFTWARE.
Install
Install by bellow procedures. ( don't match completely procedures in you PC-environment, some procedures maybe are omitted.)
1.Download from this button.
"Phonetic And Unicode Addin v 1.3.0.0 (Word,Excel,PowerPoint)" をダウンロード Phonetic_Addin_Installers_v_1_3_0_0.zip – 2347 回のダウンロード – 8 MB
2.Unzip .zip. and click your favorite version.
3.If shown this blue panel protection. click "detail information" button(maybe. because under my environment, didn't be shown.)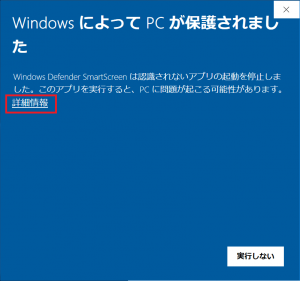 4. If your clicked application, do "execute"(maybe. or install)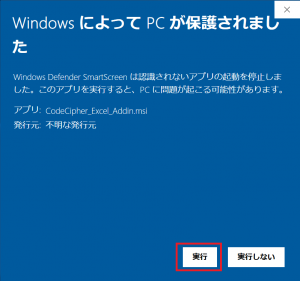 5. Check the check box and Install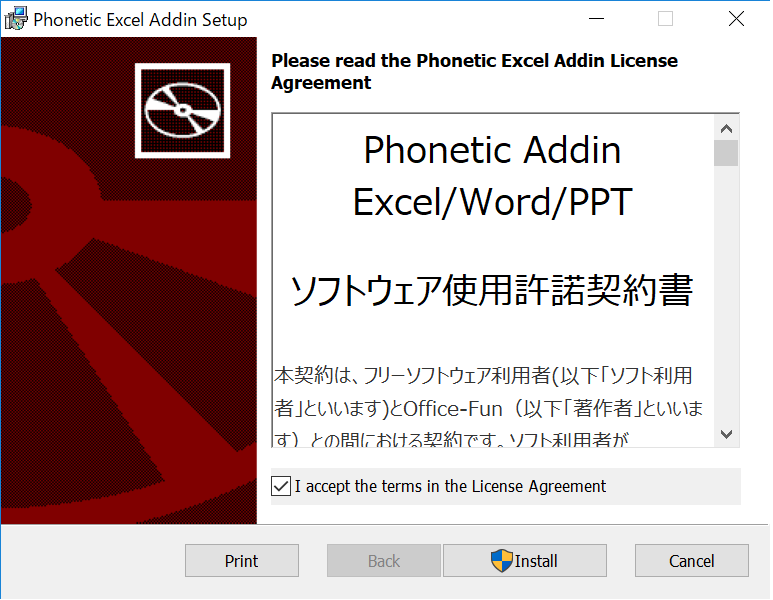 6. Push "Finish" button and close this installation panel.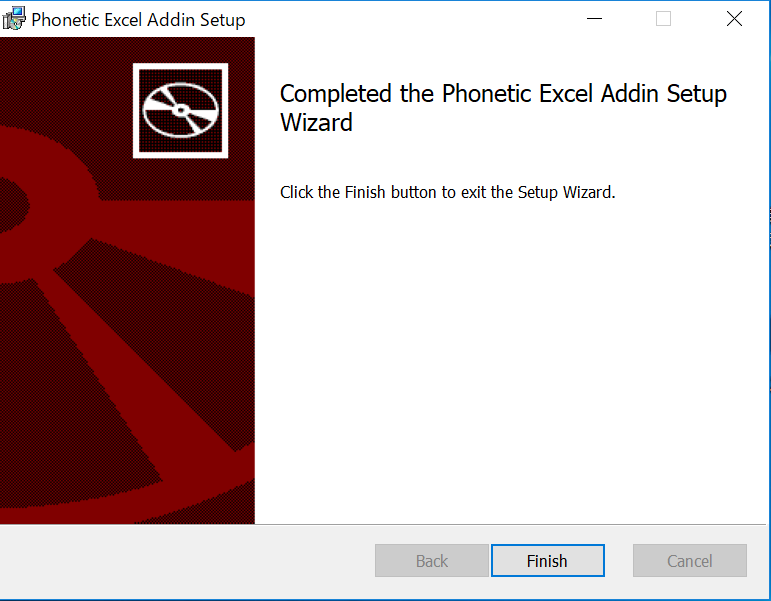 Sometrouble for Version up-Install
Version up is checked and OK under my environment. But If don't go well, once do uninstall older version and install.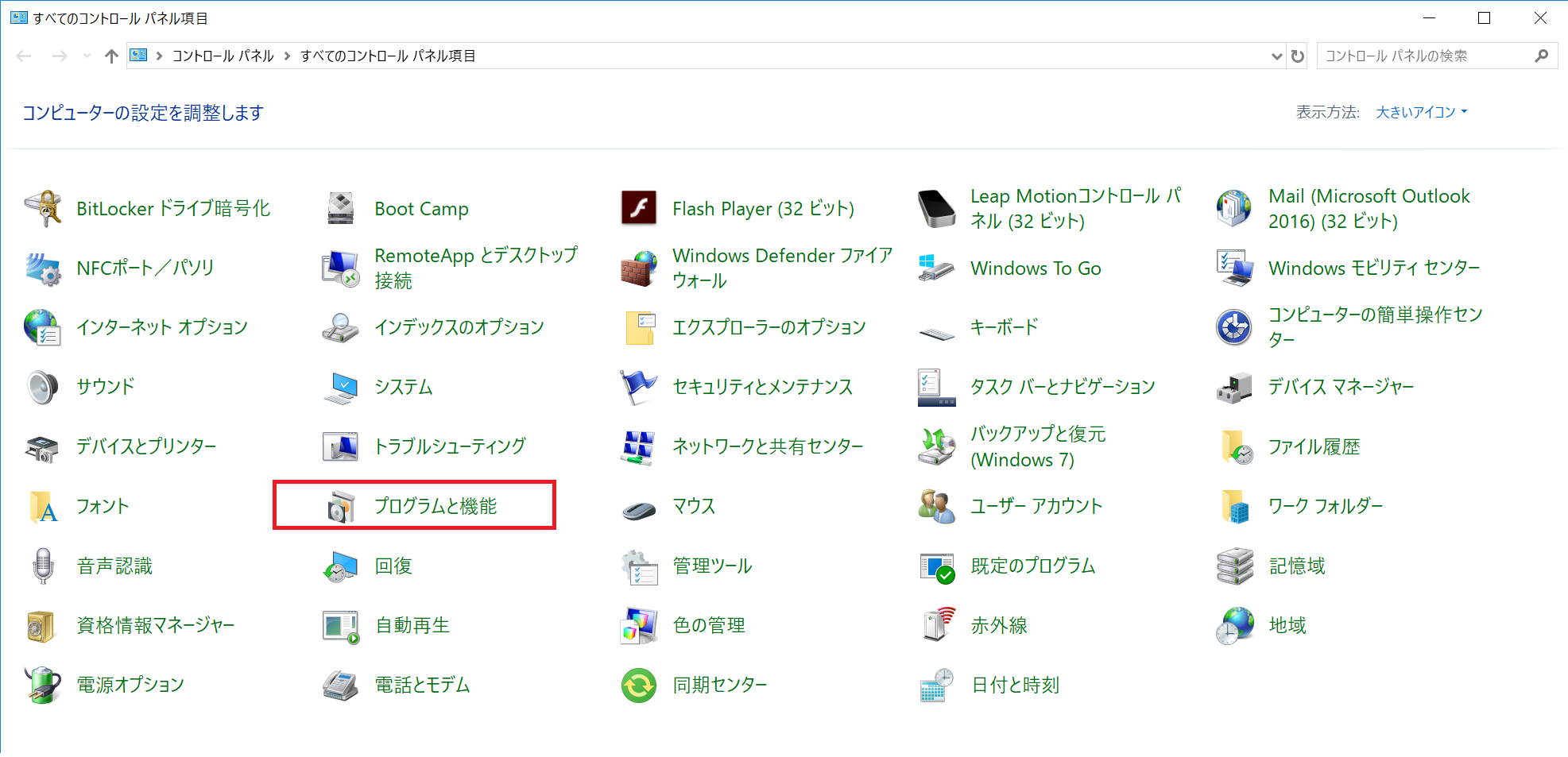 アドインのアンインストールの方法
アドインのアンインストール方法を以下に示します。 1.Windows → コントロールパネル を開きます。 2.コントロールパネル → プログラムと機能 を開きます。 このアイコンを探してください。 3....
Phonetic Keyboard Function and How to use
Easily input English, Chinese-Pinyin, Russian, Spanish, Italian, Bopomofo phonetic alphabet.
Input IPA character like Full IPA chart
Word, Excel, PowerPoint have the same user interface.
* IPA is International Phonetic Alphabet.
Phonetic Keyboard for each languages.
1.Select "Chars Code" Tab.
2.Click "Phonetic Keyboard" Button.

3. Show screen keyboard.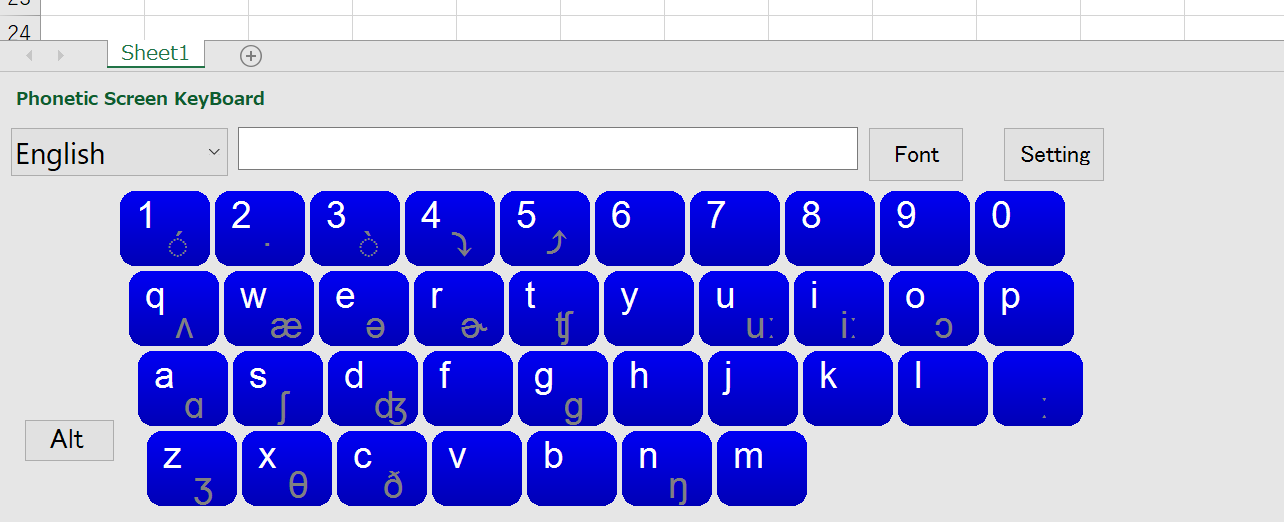 4. When English is selected, most used phonetic keys in English is arranged like keyboard.
5. Click Alt, phonetic characters are highlighted with Alt key on.

6. Click key, input highlighted chars.

7. You can also input accent character.
8. Copy inputted chars in text box and paste to other cell or documents.
9. Please click "Setting" button, and Change Shape to Hexagonal, and push "Apply" button.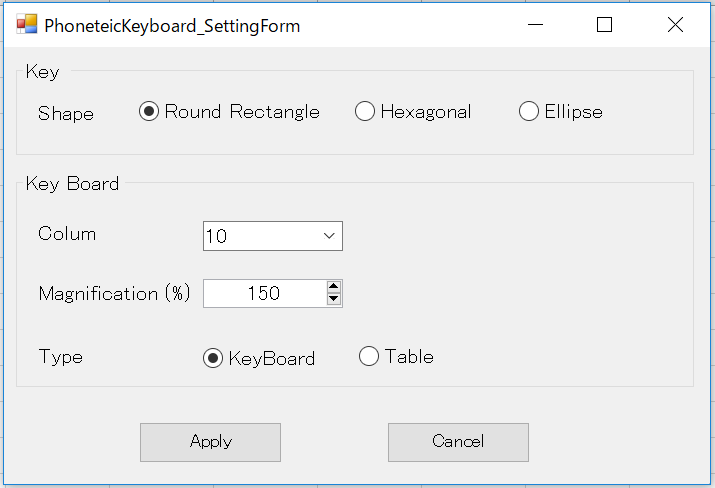 10. Hexagonal Key

11. Ellipse Key

12. Change language from Combo box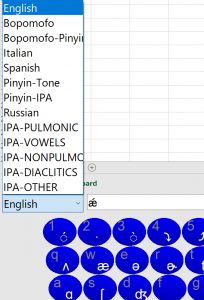 13. By "Font" button, Change the input text box's font.

English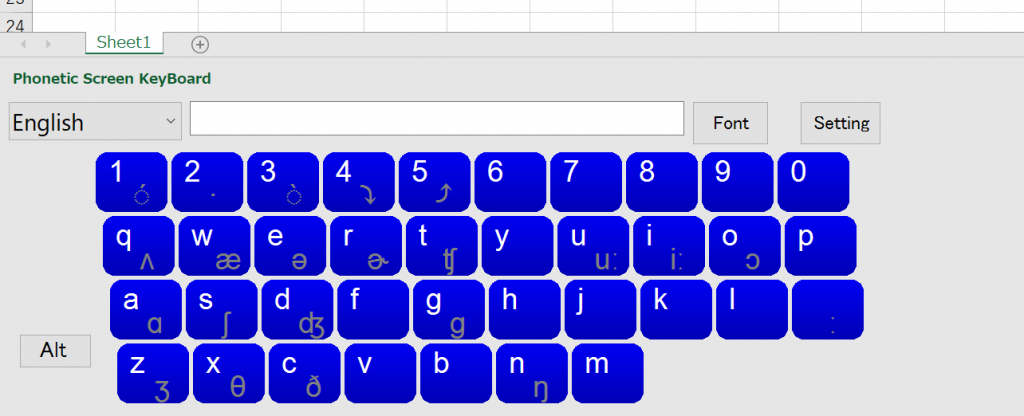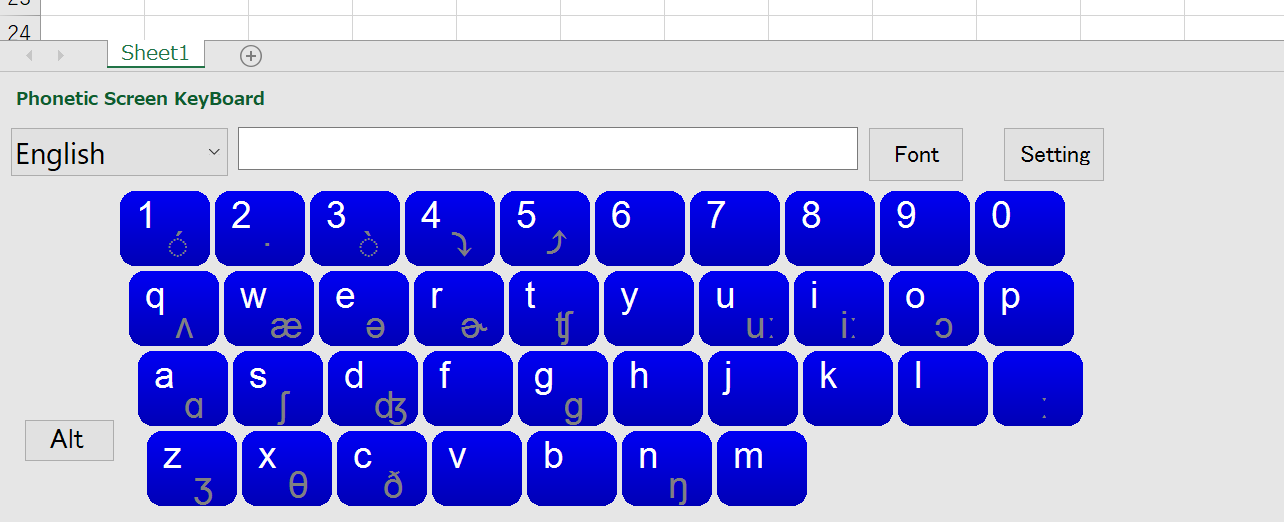 Alt key ON



Bopomofo・注音符号(For Taiwanese)

Alt key ON


Bopomofo-Pinyin・注音符号(For Taiwanese)

Alt key ON


Italian

Alt key ON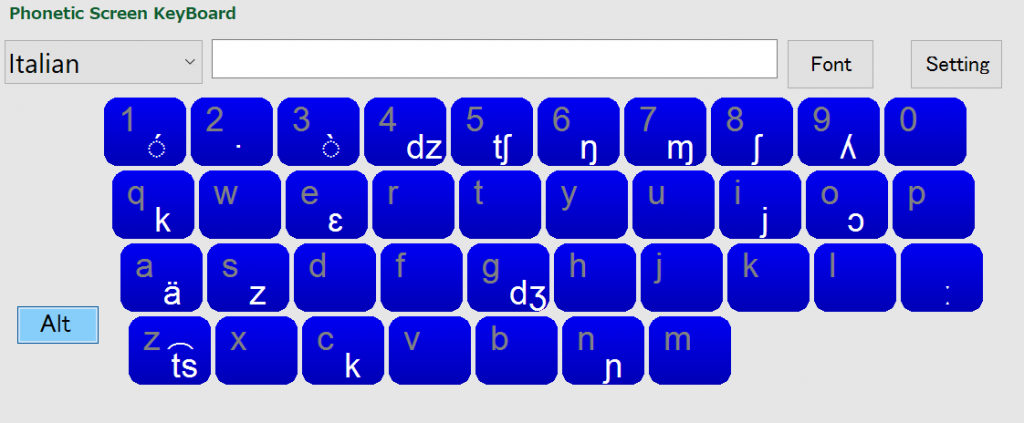 Spanish

Alt key ON


Russian

Alt key ON


Pinyin-Tone(For Chinese)

Alt key ON


Pinyin-IPA(For Chinese)

Alt key ON


IPA Key board
This screen key board is based on Full IPA Chart of International Phonetic Association with CC BY-SA
All Full IPA Chart's characters can be inputted by this screen keyboard.
some keys are not show in keyboard, but input text box can be shown normally when correct font is chosen.
How to change table type and keyboard type.
1. Select IPA-PULMONIC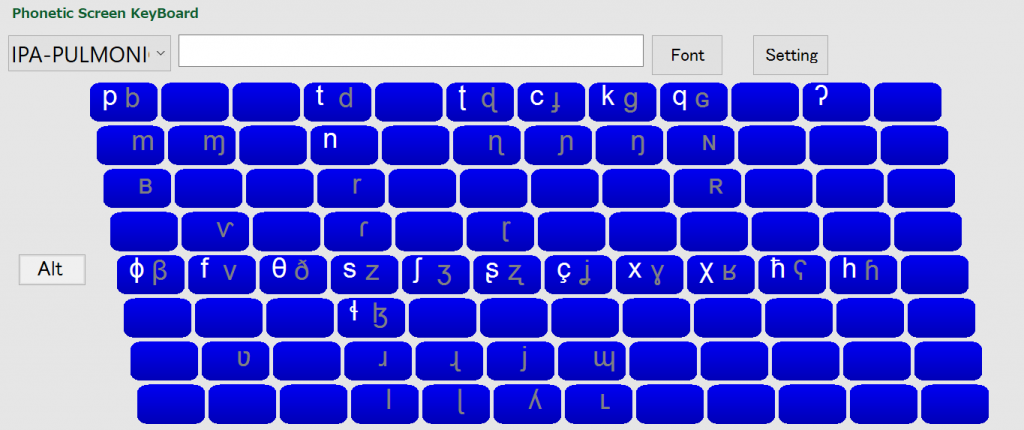 2. Open Setting panel, Select "Table" → Click Apply.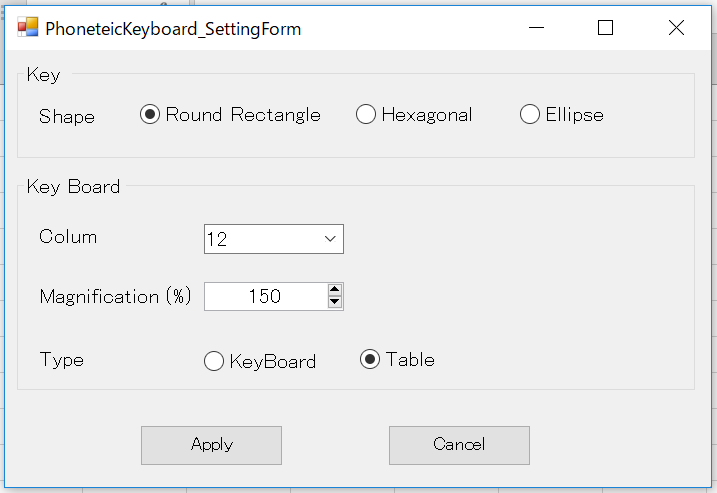 3. Especially, IPA-PULMONIC,IPA-NONPUMONIC, etc is easy to look by selecting table type.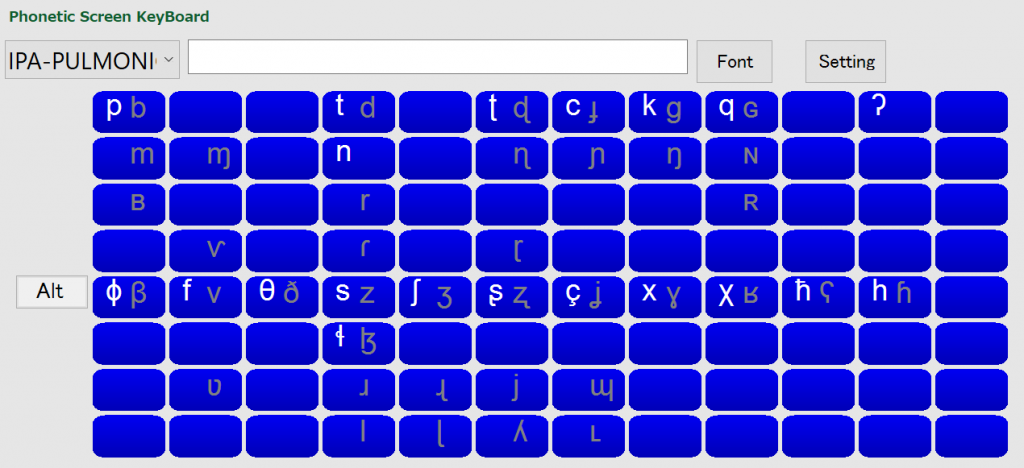 IPA-PULMONIC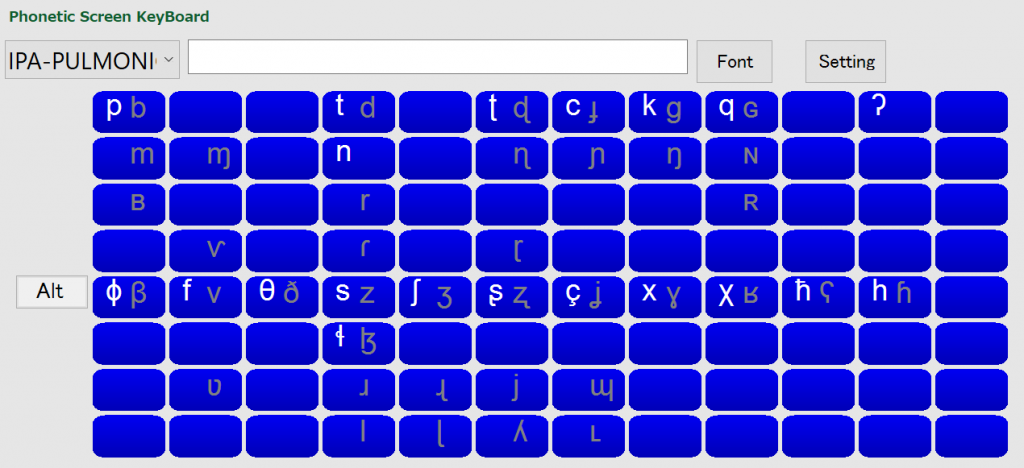 ALT key ON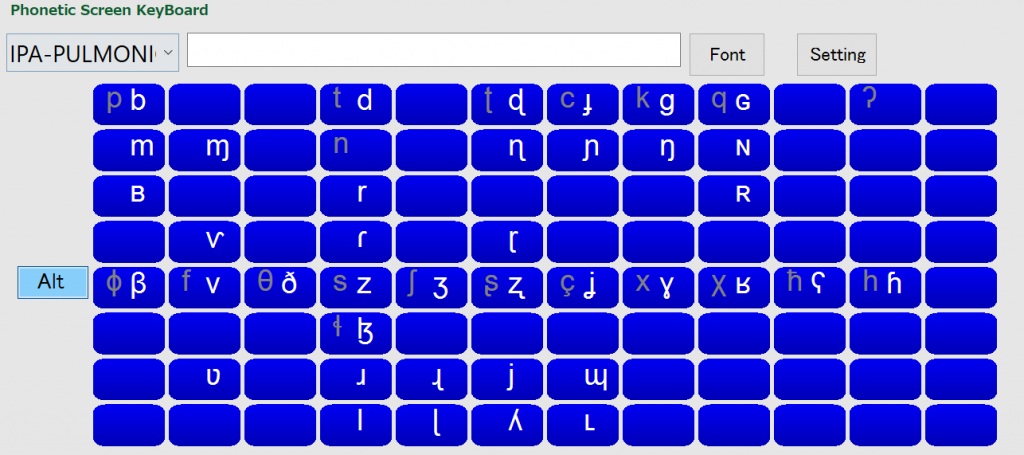 IPA-VOWELS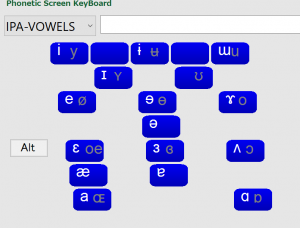 ALT key ON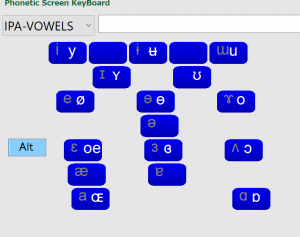 IPA-NONPULMONIC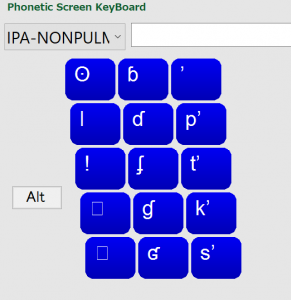 IPA-DIACRITICS

IPA-OHTERSYMBOLS


Accommodation for various DPI monitor
I developed this add-ins by old DELL PC, and installed this add-in to Win on Mac. Screen Keys were very small in Win on Mac. Because, i think monitor's DPI are different by each PC. I fixed this malfunction. Please change this magnification on your monitor.
"Setting"→ Magnification 150%/li>

"Setting"→ Magnification 100%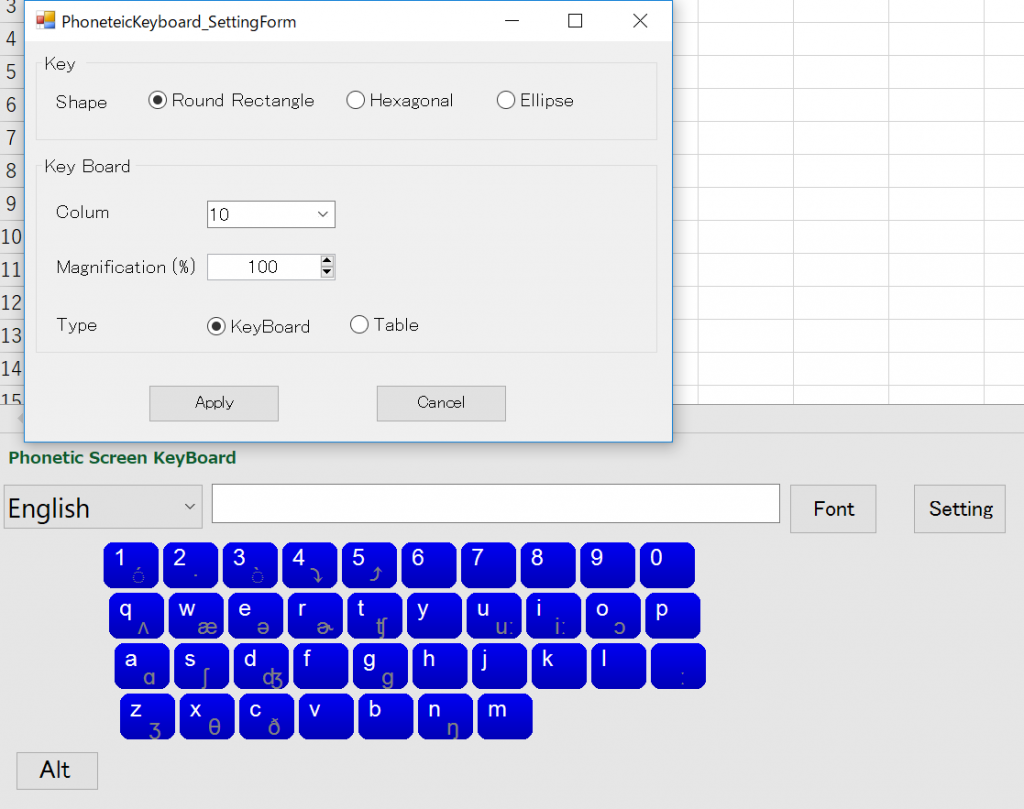 "Setting"→ Magnification 31%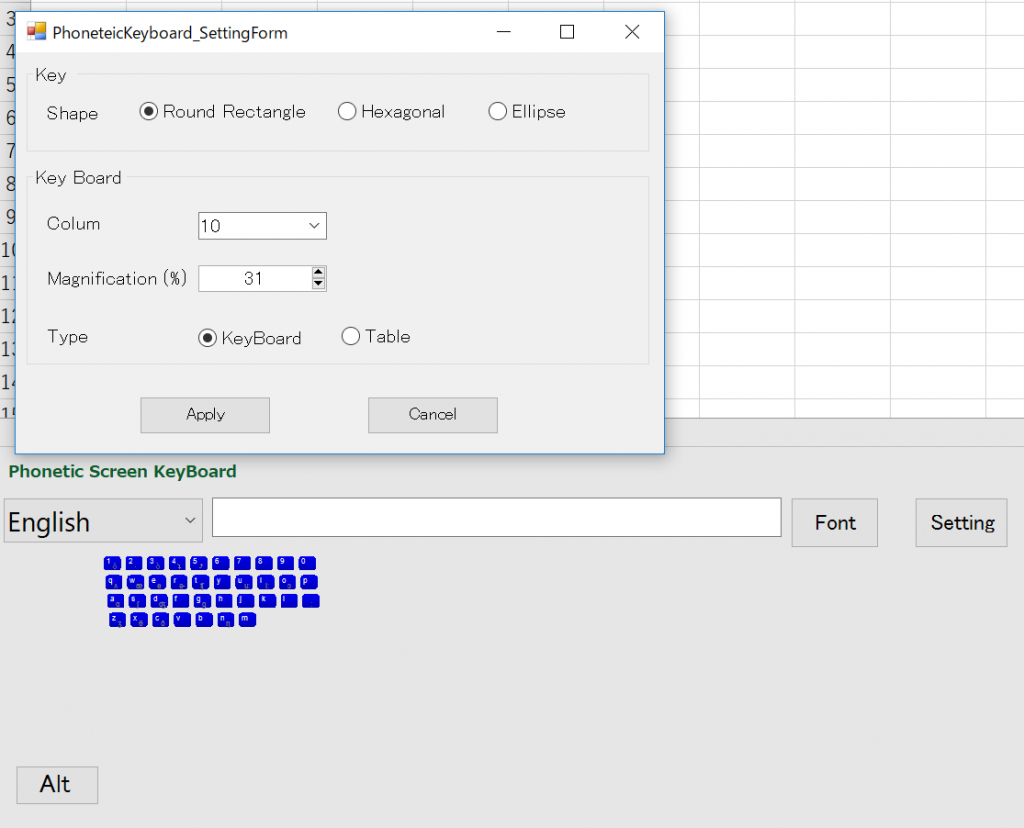 Now Translating from below
How to use Scalar Utility
Some of Unicode characters are not show because font doesn't implement these codes. Refer to this post. Scalar Utility function show this relation between font and scalar ( Unicode character value).
1. Push "Scalar Utility" button
2. Shown this panel in right side.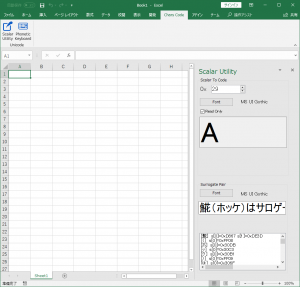 3. In Upper Side, An Unicode character is shown by your setting scalar value.
4. By up-down control, Change scalar value. You can change font. This image if "U+10280″ by font "Quivira 4.1"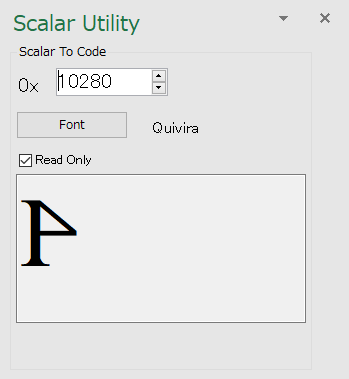 5. In Lower side, you can analyze surrogate pair and combining character.
6. Paste strings and characters, Analyze them.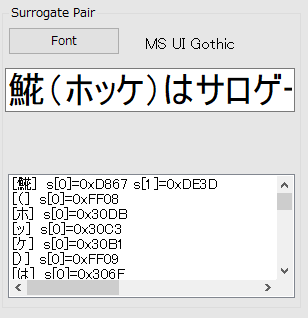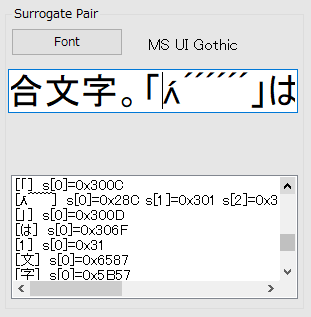 Why developing
In 2011, I learned English and Chinese(Taiwanese), understand the importance of pronunciation.
From there, I'm interested in IPA. IPA characters had been difficult to input and write in PC,
and I had dissatisfaction to input IPA characters in PC.
I wanted to have an easy way to input IPA, conceived the screen keyboards like this and implemented proto-type in that time.
I knew relations between unicode and fonts a little. Fonts were not enhanced and implemented.
There were many thing to think and I didn't have the place of release and degree of completion was low.
These things made me not to release IPA screen keyboard, and bothered me, at last I forget these things.
Now, I know VSTO (office add-in developing tool) and my skill has been glowing up. I have the place for release.
アドイン開発
はじめは、Officeのアドイン開発手法だけを公開していく予定でしたが、Officeとスマホの連携等も考えてAndroidアプリの開発も行っていきたい思います。 Office用のアドイン開発 Office用のアドイン開発とVBA...
I recall this keyboard when I research relations between unicode ( New ver. ) and font.
I can easily implement this keyboard to Office by VSTO and release it at v 1.0.0.0 for Japan.
This keyboard is not perfect but it's useful for IPA and pronunciation study.
I update it Ver 1.1.0.0.